Award Winning Jam Makers
At Single Variety Co, we are passionate about creating a truly premium range of award-winning chilli jams and fruit preserves, making everything ourselves in our little jam factory in Bristol. We source the best fruit and chillies we can find and then pack each jar full of it using much less sugar than traditional jams. We use just one variety in each of our products - showcasing the unique flavour, colour and aroma of that single variety. Hence the name!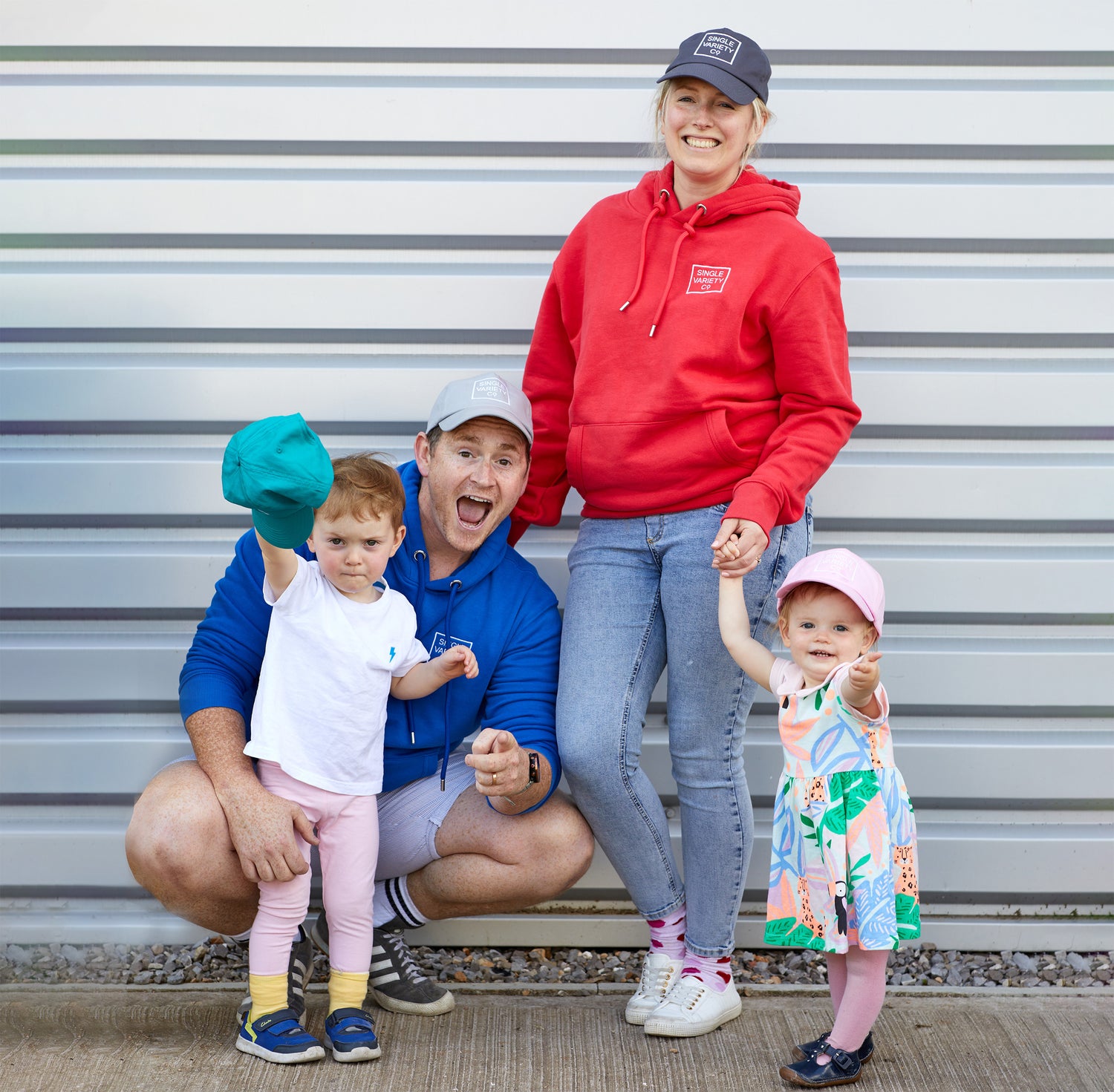 Our Values
I founded Single Variety Co from my kitchen at home with the support of my then boyfriend, Ross. We are now married and run the business together. We have two small children, with another on the way and now have a proper little family business that we plan to keep and grow so that one day our children may wish to join! With this in mind we felt it important that we establish a set of values for the business so that all our Jam Team and our wonderful customers (our Jam Fam!), know what we stand for and believe in. It is how we lead our own lives, how we wish to raise our children and therefore as our family and work life are so intertwined, it's how we wish to run our business. 
Honesty - Being open and transparent in all that we do. 
Decency - Doing the right thing ethically and morally. 
Quality - Ensuring everything we do and each product we create is as good as it can be. 
Thank you for visiting our website!
With love & jam,
2016 - The Beginning

2017 - The First Kitchen

2018 – The First Huge Order

2019 – Big Change
Nicola founded Single Variety Co! She made everything herself at home using the best fruit she could find and much less sugar. She sold at local farmers markets in London. Cult heroes Jalapeño Jam and Passionfruit Preserve were born.  
Nicola set up the first official jam kitchen in Merton Abbey Mills, SW19. Her best mate, Kate, came to help, and they cooked on six portable hobs in jam pans that yielded 30 jars per batch. Wholesale customers were established – including Jones of Brockley, Mons Cheese in Dulwich, Good Food Catford, Margot Bakery in Finchley, Broadway Deli, and Papadeli in Bristol, all of whom we still supply today.
We received our biggest ever order – a German hamper company approached Nicola at a trade show wanting 8700 jars of raspberry preserve. It took over six weeks to make! Our April seasonal special, Alphonso Mango Preserve sold out online in just five minutes.  
With the tiny kitchen bursting at the seams, Nicola made the difficult, momentous, and frankly scary decision to outsource both production and distribution. A new website was launched in October, a move that proved incredibly timely with what was soon to happen. Our chilli jams also launched in Waitrose.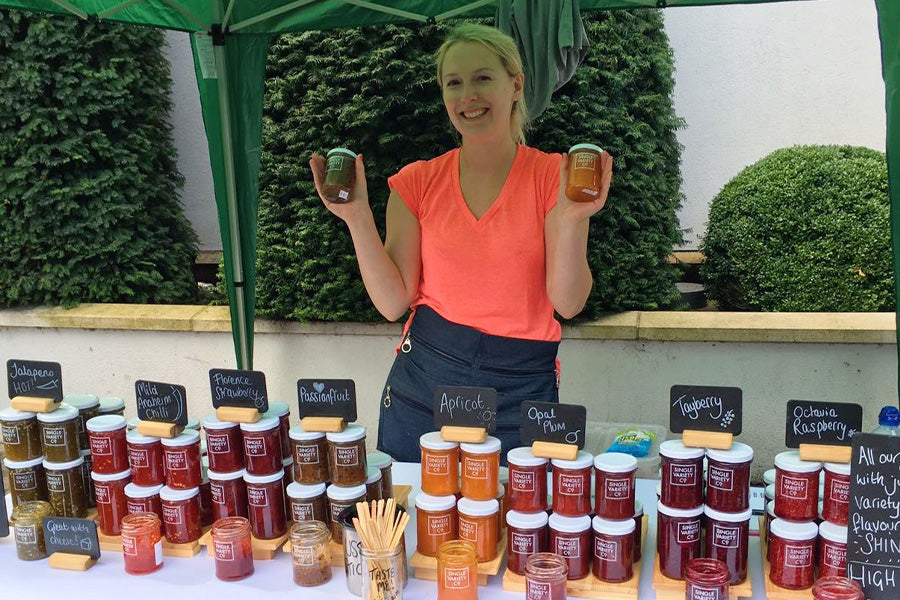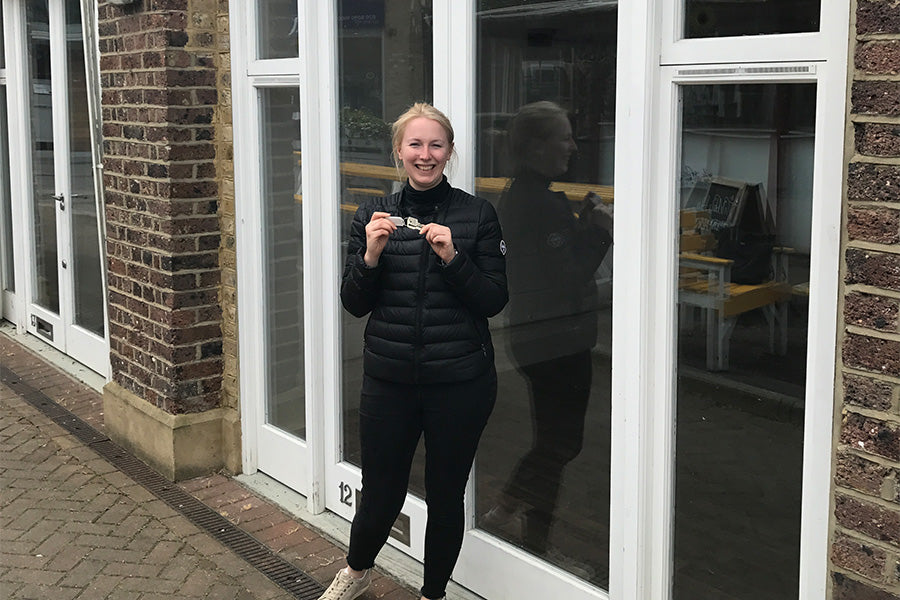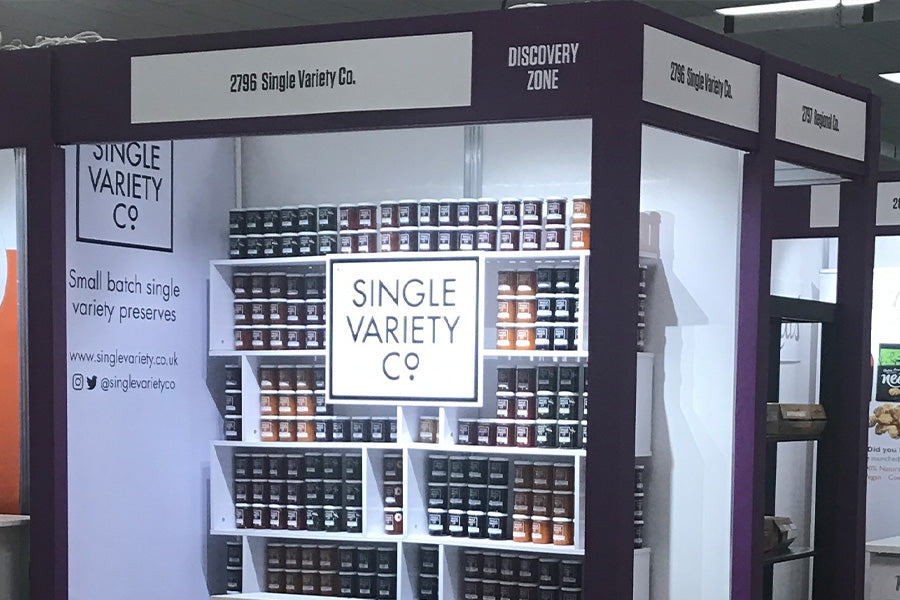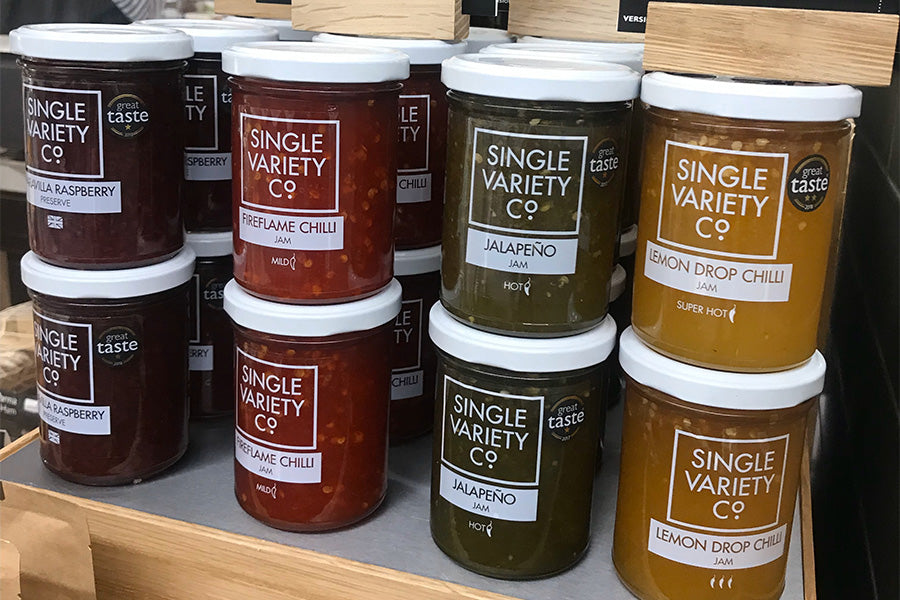 2020 – The Pandemic

2021 – The Move to Bristol

2022 - Business grew fast!

2023 – Award Winners
Everyone was 'locked down' and wanting to buy nice things online. Our web sales grew by 500%. Covid prevented Nicola & Ross's big, planned wedding but they did have a little boy in the summer! Katrina came on board to look after customer service and has been with us ever since.
Ross officially joined Single Variety Co and family and business moved to Bristol. We set up our own little jam factory and painted the floor pink. Chris joined as Factory Manager, Bobby and Kyle soon followed. Nicola and Ross had their second child in September, a little girl.
We sent jam to the US and Canada and now had over 500 stockists all over the UK. Our online loyal following grew even more. We made jam in food service tubs to send to businesses making all sorts from cakes, doughnuts and pizzas to ice cream and chocolate. Deb joined our Jam Team.  
Single Variety Co won best retailer in the Bristol Life awards and after several years of winning Great Taste Awards are now officially a Great Taste Producer. We bought a machine that screws the lids on to the jars for us. Adam and Jaqueline joined our production team. Ren also came on board to take charge of all things marketing.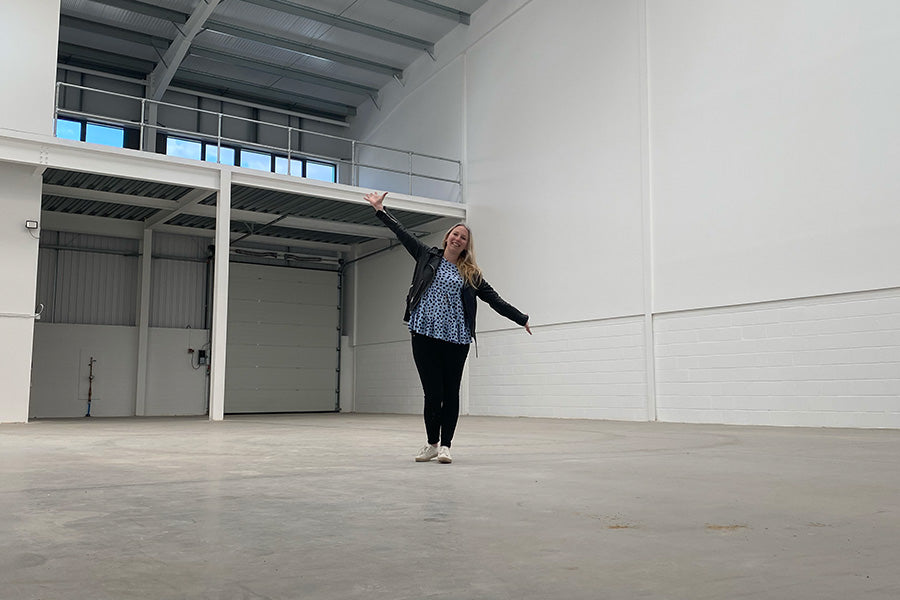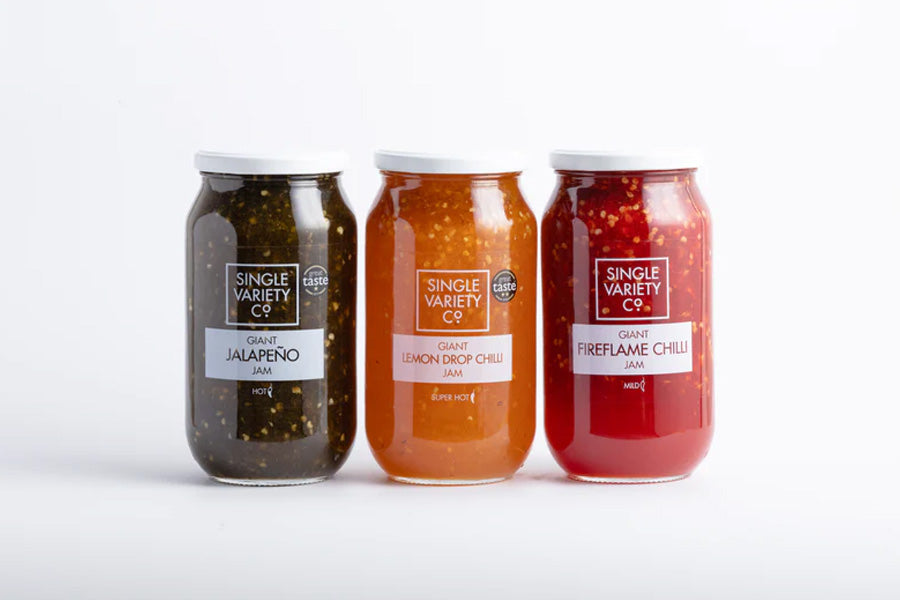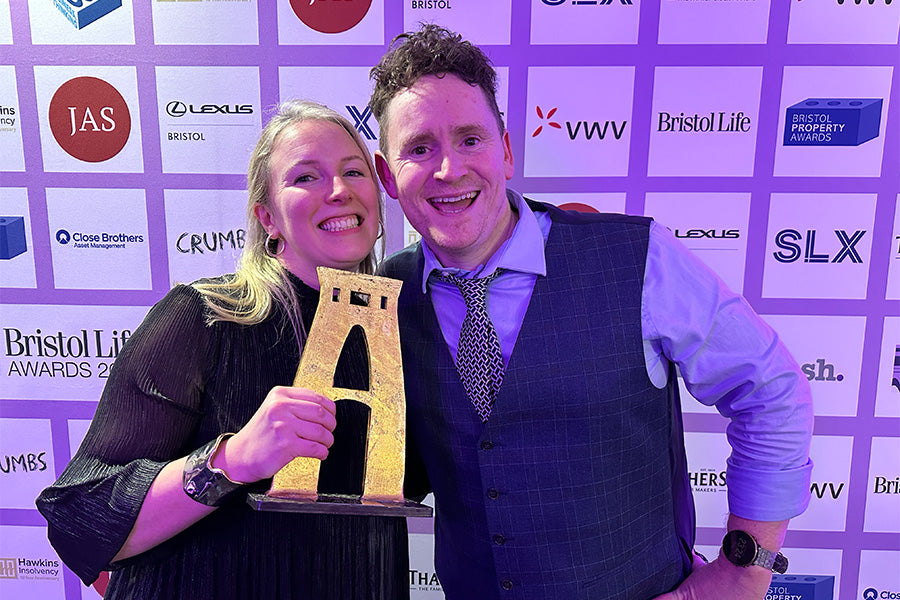 Meet Our Jam'azing Team
Hi, I'm Nicola!

Role - Running an award winning jam business as well as a family!
Food is her world! She loves marcona salted almonds and aubergine. Find her drinking a posh coffee and eating brunch in an independent cafe. Or reluctantly doing a spin class! 

Hey There, I'm Ross!

Role - All sorts from sales to sampling to socialising!
One time personal trainer and tennis coach to Chelsea's rich and famous. He's embracing fatherhood by telling rubbish jokes, having a dad-bod and being seriously uncool. 

Hey! I'm Chris!

Role - Jam Factory manager. It's Chris's house, he runs the show. 
When away from the jam - you'll find Chris doing home improvements or training for a marathon with his dog, Morris.

Hello, I'm Katrina!

Role - Jam Fam Customer Service Squad 
Loves good coffee, burrowing into books, wild swimming, slathering cherry jam on most things and generally soaking up sunshine!

Hello, I'm Bobby!

Role - New product development and quality control. 
Loves nothing more than chilling with his two Frenchies or meeting friends for bottomless brunch. Has the ability to make anything look cool.

Hey, I'm Kyle!

Role - Production and figuring out over-complicated machines.
When not jammin',you'll find Kyle tinkering with his bright green vintage Fiat, growing his own veg or even spear fishing!

Hi, I'm Deb!

Role - Production and chief packer.
If she's not playing in the garden with her granddaughter, you'll find her wandering around a local farmers market.

Hi, I'm Adam!

Role - Production and owner of finest beard. 
When away from the jam he'll either be relaxing at home with a film or rocking hard at a heavy metal festival!

Hello, I'm Jaq!

Role - Packing team
Jaq is our latest addition to the packing team. When she is not at the jam factory, she'll be playing with her little boy or at the gym. She loves cooking in her native Brazilian Style.